The Bolt Guys Advantage
Customer Service
Large Selection
Free Delivery
Vendor Managed Inventory
Competative Pricing
Product Knowledge
Ask a question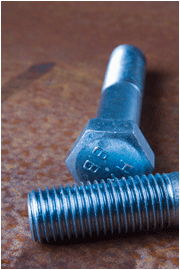 The Bolt Guys Wholesale Ltd. is Medicine Hat's only locally owned and operated fastener center.
We know our stuff. With 48 years of combined experience there are very few things that surprise us in the fastener world. If we do not have the obscure item you need for that one project, we will find it for you and deliver it to your shop.
We Save you time. Our vendor managed inventory service means you will never have to stop what you are working on to go get a handful of bolts. Based on your usage and needs we ensure you always have the stock you need to finish your jobs.
We save you money. Free delivery and bulk purchasing programs give you the option to increase your stock while reducing your costs.
"Yes we have that." We have access to hundreds of manufacturers and thousands of products. From bolts to shop supplies, we have everything your business needs.